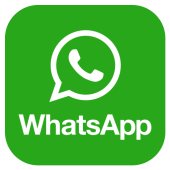 WhatsApp Application threat awareness
WhatsApp Threat
We urge you to update your WhatsApp smartphone apps immediately because of a security bug that allows hackers to take over your phone by simply calling it, whether or not you answer.
What Has Happened?
A vulnerability in the popular Facebook-owned messaging service has been discovered that allowed hackers to install spyware through an infected WhatsAppvoice call.
The spyware is capable of trawling through calls, texts and other data, activating the phone's camera and microphone and performing other malicious activities.
Affected Versions
This gap is targeting not updated WhatsApp version.For Android it affects the version prior to v2.19.134, For IOS Users, WhatsApp for iOS prior to v2.19.51, WhatsApp for Windows Phone prior to v2.18.348,and WhatsApp for Tizen prior to v2.18.15.
Recommendations
Update your WhatsApp application and run a full scan on your device with an updated Anti-virus tool.